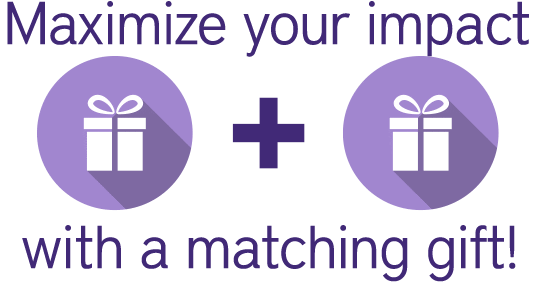 Did you know that many companies will match any personal contribution you give to the choir?
If you or your spouse work for a company that has a matching program, your donation could make double impact.
​
Here is a list of just some of the companies that have matching programs.
Don't see your company?
Just contact us and we'll be happy to do the legwork for you!
For young and old; rich and poor;
skilled and novice;
parent, child and everyone in between!
1/23
People's Choir is a non-auditioned, fee-free, open ensemble, where people of all ages and all backgrounds can learn to sing together.
​
We aim to make enjoyable choral singing accessible to ALL.
Join us any Tuesday evening, September-May, 7:00-8:30 p.m. at Irvington Presbyterian Church (map).
Emelynn Montoya (she/her) is currently teaching choir, ukulele, and music appreciation at Sierramont Middle School. She earned a Bachelor of Music degree with a double emphasis in Music Education and Vocal Performance from San José State University, and is now back again as a graduate student in the Music Education Summer Master's Program. She has sung with the San José State University Choraliers, Concert Choir, and West Valley College Masterworks Chorale in tours throughout California, Europe, and at Carnegie Hall. Emelynn serves as the Middle School Resources and Repertoire chairperson for the California Choral Directors Association as well as the Multicultural Music Representative for the California Music Educators Association Bay Section. In her free time, Emelynn likes to bake for her partner and their effervescent and outgoing toddler.
Do I need to be able to read music?
No. All the songs are taught by rote.
​
I don't know what voice type I am.
All are invited, sopranos, altos, tenors, and basses. If you don't know what these are, or you're not sure what category you fall into, come and our director will help you find out.
​
I'm not sure I have a "good" voice. Can I still sing?
First of all, you have a great voice - you just need to learn how to use it. Second of all, singing in a choir you will find that anyone can contribute to the group sound, even you!
​
What is the fee to join?
People's Choir is completely fee-free, thanks to our wonderful donors. If you want to support this unique choir, please visit our support page.
​
What repertoire does the choir sing?
The choir sings a wide range of styles, from ancient European tunes that have been preserved for centuries to contemporary American tunes. We sing music from African, South-America, Asia... anywhere where there are humans. Our music is performed in a non-sectarian environment.