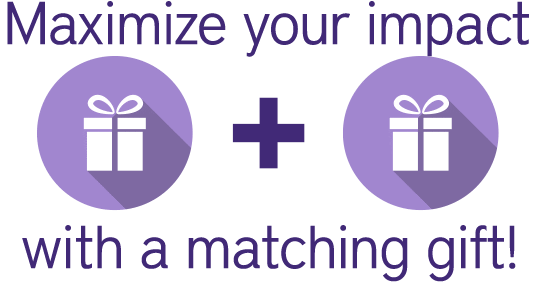 Did you know that many companies will match any personal contribution you give to the choir?
If you or your spouse work for a company that has a matching program, your donation could make double impact.
​
Here is a list of just some of the companies that have matching programs.
Don't see your company?
Just contact us and we'll be happy to do the legwork for you!
Something missing in your life . . . can't quite put your finger on it?
We're so glad you're interested in being a part of our vibrant organization.
If you are enthusiastic and willing to learn, we're certain your voice will add to our community. We offer two different ensembles, East Bay People's Choir and Mission Peak Chamber Singers. If you're not sure which one might be the best fit, please contact Artistic Director Dr. Corie Brown and she will be happy to guide you in the right direction!
​
​
​
​
​
​
​
​
​
​
​
​
​
​
​
East Bay People's Choir was created with the intention of making choral music accessible to all. The People's Choir is a diverse group of about 25 singers from all walks of life, backgrounds, and abilities who come to rehearsals united by their joy of singing. The group is led each week by conductor Emelynn Montoya (she/her), and is free and open to anyone who wants to learn to sing. Music is learned by ear, thus no singing or music reading experience is necessary, and drop ins are always welcome (no audition necessary). People's Choir rehearsals are Tuesdays from 7-8:30pm at Irvington Presbyterian Church in Fremont.
Mission Peak Chamber Singers is our flagship ensemble, performing choral literature that varies in era, region, language, and style in about three concerts a season. This group of enthusiastic singers learns repertoire mostly from sheet music, and are joined by their commitment to the choral art, and their dedication to raising their voices in community.
Choir experience and good sight-reading are a plus. Dedication and passion are a must! Chamber Singers does require an audition, after you sit in on a full rehearsal. Fear not! The audition is an opportunity for you to get to know the Artistic Director, Dr. Corie Brown (she/her), and for her to get to know you.
Auditions: You will be asked to prepare a short excerpt of a piece you like to sing (it can be any genre, style, and just one verse). You will also be asked to sing a line of a piece we sang in rehearsal, as well as do short sight-singing and audiation exercises. Our audition process is relaxed, and looks more like a coaching session!
We most often invite new singers at the beginning of our seasons (in August, January, and March), but reach out at any time! Chamber Singers rehearse Tuesdays from 7:30-9:30pm at Irvington Presbyterian Church in Fremont..
Please contact Artistic Director Dr. Corie Brown at info@chambersingers.org to schedule a time to sit in on a rehearsal, and schedule an audition for Chamber Singers or with any questions!
MPCS 2022-2023 SEASON
Sept. 13, First rehearsal
Oct. 29, 9:30-12:30pm MPCS Retreat, Irvington Presbyterian
Nov. 22, No rehearsal- Happy Thanksgiving
Nov. 29, Final fall rehearsal
Nov. 30, 7-10pm, Dress Rehearsal @ Mission San Jose in Fremont
Dec. 3, 7:30pm, Holidays with Mission Peak @ Mission San Jose in Fremont
Dec. 4, 4pm, Holidays with Mission Peak @ Niles Discovery Church in Fremont
Jan. 10, First rehearsal back
March 7, Dress Rehearsal for March Concert, Let them eat cake!
March 11, 7:30pm, Concert Let them eat cake! sweet & saucy songs @ Niles Discovery Church
April 15, 9am-12pm, MPCS Spring Retreat at Irvington Presbyterian
May 18, 7-10pm, Dress Rehearsal for Spring Concert
May 20, 7:30pm, Spring Concert: Made in California. Christ the King Lutheran Church