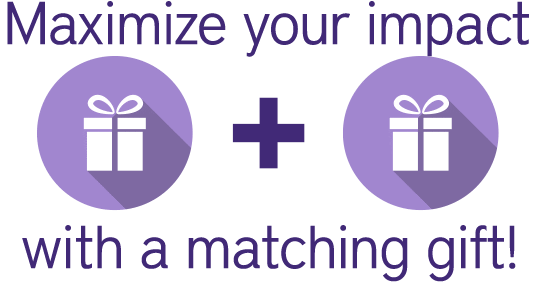 Did you know that many companies will match any personal contribution you give to the choir?
If you or your spouse work for a company that has a matching program, your donation could make double impact.
​
Here is a list of just some of the companies that have matching programs.
Don't see your company?
Just contact us and we'll be happy to do the legwork for you!
1/6
Corie Brown (she/her) serves as Assistant Professor of Choral Music Education at San José State University. She leads the SJSU Concert and Treble Choirs, and brings diverse teaching experience in both public and community settings. Dr. Brown has taught in Colorado, Oregon, Illinois, Michigan, and most recently in Colombia with the Fundación Nacional Batuta, where she aided in the creation of the organization's choral area.
As a conductor, Dr. Brown is active nationally and internationally as a clinician and guest artist. She recently served as faculty at the Kula Kākoʻo Virtual Choral Conducting Institute in Hawai'i, adjudicated the Festival Coral de Santander in Colombia, and presented at the Western American Choral Directors Conference. Corie also serves as the Artistic Director for the Mission Peak Chamber Singers in Fremont, with a focus on providing access to quality choral singing in the Bay Area and beyond. As a mezzo-soprano, she has appeared with the Ad Astra Music Festival and Oregon Bach Festival Choirs, as well as the award-winning University of Oregon Chamber Choir, University of Colorado Boulder University Singers, and the Chicago Chorale.
Dr. Brown is privileged to hold degrees from Alma College, the University of Oregon, and the University of Colorado Boulder. She is an active member of the American Choral Directors Association, and National Association for Music Education, and serves on the board of directors of the California Choral Directors Association.
Born and raised in Fremont, Briana Ung has been an adjunct professor and staff accompanist for the Ohlone Vocal Department since 2015. As a classically trained pianist, Briana received her B.M. in Piano Performance from Biola University and her M.M. in Collaborative Piano from the San Francisco Conservatory of Music. Within the Bay Area, Briana regularly works as an accompanist for concerts, recitals, chamber music, masterclasses, exams, auditions, recordings, and competitions including the California Youth Symphony Concerto Competition, the Holt Memorial Scholarship Competition, the ACDA Women's Golden State Festival Competition, and the Young Artists Concerto competition at Mission College.
As a musician and as an instructor, Briana enjoys performing and teaching a wide breadth of musical repertoire, ranging anywhere from classical to musical theater to contemporary pop. When not at Ohlone, she can also be found teaching piano and voice from her private studio in Fremont, directing and playing music for Newark Community Church, or choral directing and accompanying at Fremont Christian School. Briana is excited to join the Mission Peak Chamber Singers in building up the Bay Area choral community!
Adam Lee received his Bachelor of Music degree in Music Education from Westminster Choir College of Rider University in 2018. He has sung with the Westminster Williamson Voices, Westminster Kantorei and The Same Stream Choir, and took part in four professional CD recordings with those groups. As a student at Westminster, Lee performed many times with major orchestras, such as the New York Philharmonic and the Philadelphia Orchestra, in venues such as Verizon Hall and David Geffen Hall.
​
Adam is currently the Assistant Director of The Music School of Sunnyvale, where he first started his teaching career as a teacher's assistant while in high school. He has been singing with the Mission Peak Chamber Singers for four years and is excited to help the organization grow in his new role as Managing Director.