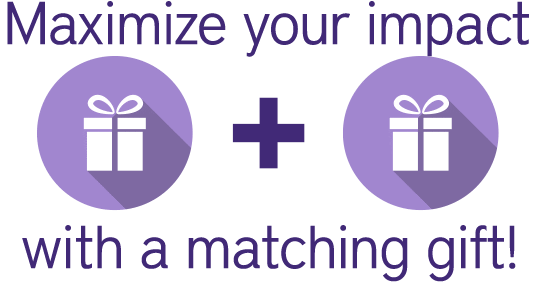 Did you know that many companies will match any personal contribution you give to the choir?
If you or your spouse work for a company that has a matching program, your donation could make double impact.
​
Here is a list of just some of the companies that have matching programs.
Don't see your company?
Just contact us and we'll be happy to do the legwork for you!
MPCS May Concert:
Made in California
Saturday May 20, 7:30 p.m.
Christ the King Lutheran Church
1301 Mowry Ave., Fremont
Join us as we usher in the spring and the super bloom with music made in California, including three works by Bay Area composers: the gorgeous Flowers by Henry Mollicone; Tell Your Story, Child by Kendrick Tri Huynh, a new composer from San Jose State University; and a humorous piece about love by Kirke Mechem. From SoCal, we'll perform the lush Veni, Sancte Spiritus by Zanaida Robles and TāReKiTa by Reena Esmail. a vibrant piece that features an Indian rāga and onomatopoeic syllables that imitate Indian instruments. We couldn't do a California concert without Shawn Kirschner's
music, and there'll be some oldies but goodies as well, including Burt Bacharach's Do You Know the Way to San Jose. We welcome all to come join in the fun, as we uplift just some of the talent of our incredible home state.
Building a joyful, vocal, and
involved community
through song
A Note from Our Artistic Director, Dr. Corie Brown
Greetings, Mission Peak Community!
Since 2014, the Mission Peak Chamber Singers have aimed to inspire through our commitment to community choral excellence in the East Bay. In 2018, we started the East Bay People's Choir, which brings choir to everyone regardless of ability, financial or musical. Especially throughout the past few years, we have found strength and unity by making and sharing music together.
And, we're growing! Since the start of our season in September, we've added over 20 new singers to our choirs and welcomed two new staff members to our team (Emelynn Montoya as EBPC Director and Adam Lee as Managing Director).
In addition to our two Holidays with Mission Peak concerts, the East Bay People's Choir shared their music by caroling in Fremont in December, and the Chamber Singers again collaborated with two local arts organizations, Fremont Symphony and Valley Dance Theatre, in holiday performances.
And thanks to the generous support of our community, our Filled with Music and Light fall fundraising campaign raised more than $17,000 for our 2022-2023 Season.
Now the chamber singers are preparing for our Summer Concert, "Made in California!" featuring music composed in, or about, our beautiful home state!
None of this is possible without your support. Your belief in the intrinsic value of choral music has allowed us to expand our organization into what it is today and provide more accessible ways for everyone to be a part of live music. Together, we can continue building a joyful, vocal and involved community through song.
​
With gratitude for your generosity,
​
Dr. Corie Brown
Artistic Director, Mission Peak Chamber Singers