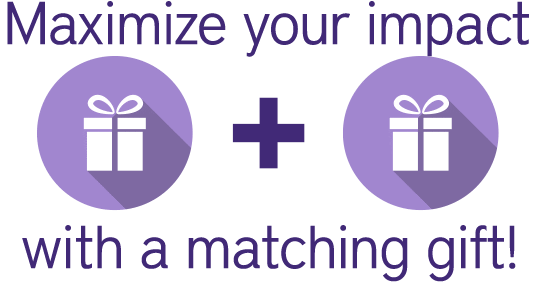 Did you know that many companies will match any personal contribution you give to the choir?
If you or your spouse work for a company that has a matching program, your donation could make double impact.
​
Here is a list of just some of the companies that have matching programs.
Don't see your company?
Just contact us and we'll be happy to do the legwork for you!
BUILDING A JOYFUL, VOCAL & INVOLVED COMMUNITY THROUGH SONG!
DONATE TO OUR 2023 FALL FUNDRAISER!
Mission Peak Choirs may not bring about world peace with our singing, but we are committed to our mission: Building a joyful, vocal, involved community in song. We are deeply committed to the Fremont community, and are committed to bring joy and that sense of possibility to each member of our audience.
​
In order to do that, we need your help. For us to build community and keep the chords ringing, we rely on the generosity of folks like you, our audience members and donors. We rely on your help especially at this time, as we kick off our fall fundraiser, "Community Chords."
​
We've set an ambitious goal to raise $30,000 this fall, a significant part of our operating budget for the year. As of November 29 we have already raised $25,244 - we are so close! Please donate at the link below and help us reach our goal!
​
Brenda Loreman
President, Mission Peak Board of Directors
A NOTE FROM OUR ARTISTIC DIRECTOR
Dr Corie Brown
Greetings, Mission Peak Community!
​
Since 2014, the Mission Peak Chamber Singers have aimed to inspire through our commitment to community choral excellence in the East Bay. In 2018, we started the East Bay People's Choir, which brings choir to everyone regardless of ability, financial or musical. Especially throughout the past few years, we have found strength and unity by making and sharing music together.
​
For this 2023-2024 season, I will be conducting both the East Bay People's Choir and Mission Peak Chamber Singers, which will both be performing an exciting season of joyful, diverse songs. Sharing some rehearsal time every week between the two choirs will further our mission of "building a joyful, vocal, and involved community through song".
None of this is possible without your support. Your belief in the intrinsic value of choral music has allowed us to expand our organization into what it is today and provide more accessible ways for everyone to be a part of live music. Together, we can continue building a joyful, vocal and involved community through song.
​
With gratitude for your generosity,​
​
Dr. Corie Brown
Artistic Director