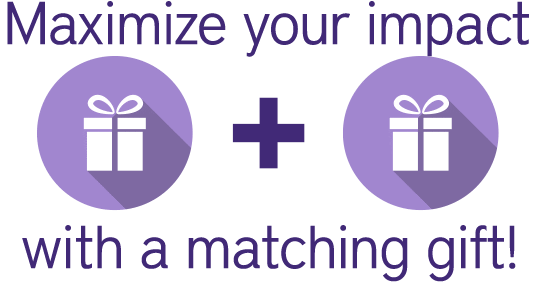 Did you know that many companies will match any personal contribution you give to the choir?
If you or your spouse work for a company that has a matching program, your donation could make double impact.
​
Here is a list of just some of the companies that have matching programs.
Don't see your company?
Just contact us and we'll be happy to do the legwork for you!
Building a joyful, vocal, and involved community
through song
You're invited to DISPLACED
Join the Mission Peak Chamber Singers, East Bay People's Choir and First Presbyterian Livermore Sanctuary Choir as we honor the many peoples who have had to leave their homes because of conflict, especially those in Ukraine, Venezuela and Colombia. We will traverse the experience of being forced to leave home through gripping, sublime and beautiful works, featuring a favorite, Gabriel Fauré's exquisite Requiem; movements from Caroline Shaw's To the Hands;, and Carlos Cordero's ode to his Venezuelan home, Ayúdame, amongst other works.
​
DATE AND LOCATION:
June 18th, 7:30 pm at Christ the King Lutheran Church, 1301 Mowry Ave, Fremont, CA 94538
​
June 19th, 4:00 pm at First Presbyterian Church of Livermore, 2020 5th St, Livermore, CA 94550
TICKETS:
Adults $25 online, $30 at door
Students $15 online and at the door
COVID POLICY:
We ask that you show proof of vaccination or a negative test within 72 hrs and wear your mask. Masks will be optional for performers, who are all fully vaccinated.
A Note From our New Artistic Director, Dr. Corie Brown
I am thrilled to join the Mission Peak Chamber Singers as Artistic Director this spring. The organization's mission to build a joyful, vocal, and involved community through song is strongly aligned with my own personal values as a conductor and educator. Whether I am on the podium with university singers, with a Renaissance chamber choir in Boulder, or with youth choirs in Bogotá, Colombia, my belief in the power of music to build and unite community is strong.
I'm joining a robust organization of two choirs, a fabulous artistic team, and a dedicated Board with excitement and vision to continue to build upon the strong foundation and commitment to true communal singing that is firmly embedded in this group. I look forward to expanding the boundaries of artistic possibilities with exciting programming, and of course, to getting to know both our current and future singers, and our wider community of Mission Peak patrons and supporters.